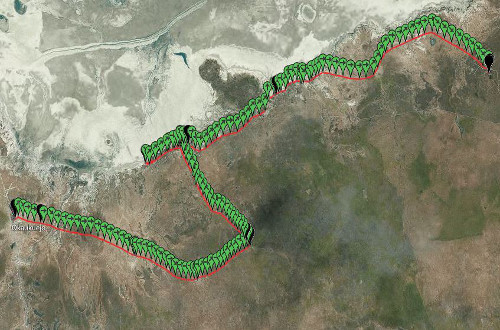 For vehicle monitoring en route we provide functionally designed native mobile apps:
See on a map where your vehicle has been or is right now, where it stopped and if it was driven appropriately
Change any settings like maximum or minimum limits, features and properties of the system (individual vehicle/bulk)
Manage your fleet as well from your office chair on the larger screen. This gives you a better view on:
Satellite and street maps
Vehicle and group reports, tables etc.
Fuel expenses
System administration
Immediate access to numerous single vehicle, group and performance reports means higher efficiency and faster reactions.
Deal with the major issue of rising fuel costs and reduce these expenses by monitoring excessive idling, unauthorised trips, rough driving styles.
Implementing NamTrack fleet monitoring system enables you to:
Monitor vehicles and drivers in real-time and know position, speed and status of your vehicles at any time
Receive real-time notifications to address undesirable vehicle and driver events immediately
Identify reckless driving such as overspeeding, harsh breaking and cornering, engine overrevving etc.
Affect your driver to change dangerous or risky driving behaviour
Prevent your vehicles to enter no-go areas and other points of interest
Keep your vehicles serviced and safe on the road
Monitor your delivery vehicle's routing and time scheduling
Respond quickly to emergencies by knowing the precise location of your vehicle
Improve time management of drivers and monitor overtime
Compare drivers and vehicles for efficiency and security